Stacking The Shelves is an anytime meme hosted by Tynga Reviews. It allows you to showcase the books you've recently added to your book shelves, whether they're physical or digital.
I'm so excited about this Stacking The Shelves post. New Adult has easily become one of my favorite genres, and it's been quite some time since I've indulged in one. One of my 2015 resolutions was to step outside of my comfort zone & read more fantasy, science fiction, etc, and to be honest I've been doing very well! I've knocked out Zodiac, The Raven Boys & The Bone Season so far, and have many more I'm taking down in March. However, I miss my contemporaries! I miss the cute boys, the summer flings, the winter romances, the annoying girls who fall in love with boys they're not supposed to, the . . . okay I'm rambling lol.
Anywho, here's my list of recent pick ups!
Amour Amour by Krista & Becca Richie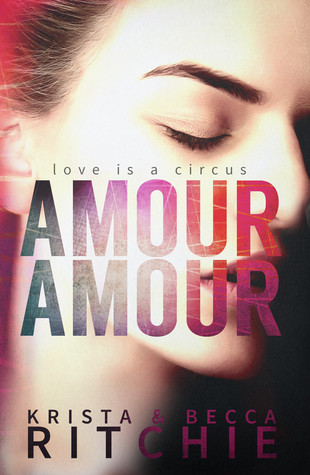 This was actually a recommendation from Lola over at
Hit Or Miss Books
. We were chatting on twitter and she said, " This is a REAL New Adult book . " That's pretty much all I needed to hear.
Oh & one word:
Cirque du Soleil . . .
SOLD
!
Beautiful Disaster by Jamie Mcguire
So I'm searching on goodreads for some NA books I'd be interested in, and I come across Beautiful Disaster. It has a 4.19 rating, which is damn good, but what caught my eye and pushed me to make the purchase was this one little sentence in someone's review.
I am literally losing it.
This book contains one of the most disturbing scenes I have ever read in any book. EVER.
Disturbing? Did she just say disturbing? I love disturbing!
One-Clicked 2.5 seconds later.
The Mason List by S.D Hendrickson
I found out about The Mason List via Amazon. The cover was pretty intriguing, so I headed over to Goodreads to add it to my never-ending TBR. However, after reading the synopsis, I knew I couldn't leave this book on my viritual shelf any longer. I thought it was cool that the story actually crosses both YA & NA, so you know I had to snatch it up!
Unbeautiful by Jessica Sorensen
Unbeautiful is a darker story that is centered around the subject of abuse . . . I believe. After skimming some reviews, readers are deeming it an emotional read, & I'm definitely in the mood for a good ole' Lifetime story.
Kaleidoscope Hearts by Claire Contreras
First of all, this book has a 4.29 rating on Goodreads! I love me a good ole' contemporary, and apparently from many recommendations, this is it!
Never Never by Colleen Hoover & Tarryn Fisher
Colleen Hoover is one of the few authors that made it to my " auto-buy " list, so it's really no surprise that I picked this up. I've been hearing mix thoughts on this book, mainly the complaint that it was too short, but that's cool with me. However, I'm a little confused on what genre this book actually falls under. I was recently informed that it's Young Adult, which was really effing dissapointing, but I also heard that it's indeed New Adult. I guess I'll be seeing for myself come February.
Bright Side by Kim Holden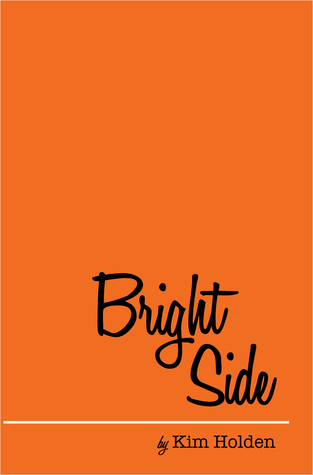 I have
never
,
ever
,
ever
, seen a book on Goodreads that was 2 points away from being 5 stars. After reading the synopsis & skimming some reviews, I came to the conclusion that by the time I reach then end of this book, I might be clutching my heart with a soggy wad of tissue in my hand, nursing the aftermath of a heartbreak, & you know what . . .
bring it on
!
I haven't been an emotional wreck since I read Forbidden by Tabitha Suzuma. Maybe I've finally found a story that competes on that level of feels. We shall see . . .
#Nerd (Hashtag #1) by Cambria Hebert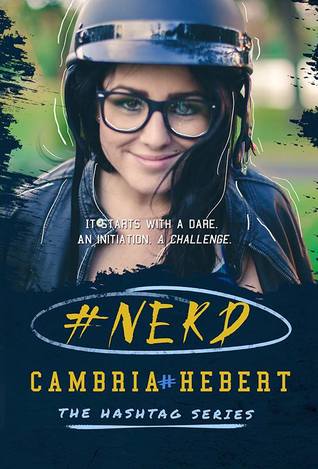 This cover is . . . uh, okay let's not talk about that lol.
I really think this is going to be a super cute story. First of all, I'm a sucker for college stories, & apparently the male lead plays football. *
Squeals
*
So okay, the story might be a little cliche, but if it's a good cliche that's okay right? I'm also a big fan of cute chapter headings which #Nerd definitely has.


Have you read any of the books listed above? If so, share your confessions below