I literally experienced the suckiest reading month I've had since I started blogging. Book hangovers, feeling lazy and slumpy, not liking a few of the books I read, May was a pretty " MEH " month for me.
7 Books Read.
2 AH-MAZING books + 1 I can't stop raving about x 1 disappointing read - 2 DNF's =
Favorite Of The Month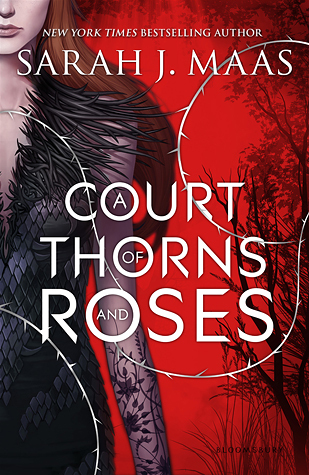 I've been raving about this book ever since I finished it and I've assigned myself the personal mission to get everyone I know to pick it up. Seriously if you haven't read ACOTAR yet, please do. You won't be disappointed, and if you are well SCREW YOU OKAY!
The Reads I Absolutely Adored
(
1
) An African-American heroine. (
2
) An interracial couple. (
3
) The dopest concepts I've ever read.
Read this now if you haven't.
The Rearranged Life | Annika Sharma
*
Check Out My Review If You Missed It!
*
The PERFECT new adult read. Excellent for newbies to the genre, or for us veterans who are searching for something different than what we've been receiving.
You Put The " It " In SHIT Reads
Getting Dirty | Mia Storm
*
Check Out My DNF " New Adult Termination Letter " Here.
*
-
This book was terrible. The end.
Bonita Avenue | Peter Buwalda
*
You Can Find My Short DNF Review Over At Goodreads. *
-
I tried so hard to get into this story. I've been struggling to read past 20 pages since last year, and finally I've accepted defeat. Dee - In - Eff
Anything Could Happen | Will Walton
*
Click here for my review
*
This book was
SUCH
a major let down for me. I had high expectations for this one, only to have them crushed by weird characters, and a boring story in general.
Hopefully June will be the month of NO DNF's, and better stories over-all.
*
crosses arms, pouts
*