Stacking The Shelves is an anytime meme hosted by Tynga Reviews. It allows you to showcase the books you've recently added to your book shelves, whether they're physical or digital.
I first want to thank all my blogger friends that helped push me into reading more fantasy. Through all of your recommendations, I've found books that I absolutely love, that normally I would've never bothered to pick up, so thanks guys! Anywho, after I finished my 3rd book for the Swoonuary event something weird happened. I went to read Beautiful Disaster, and as soon as I got to the first page, it was as if the fantasy gods had sensed this and said, " Noo, your destiny is to indulge in more novels from our world. Come now child, we have been awaiting you. " So I put down Beautiful Disaster and set out on my quest to purchase more fantasy novels. But don't worry, I squeezed some other treats in this haul as well!
Falling Kingdoms Series by Morgan Rhodes
My good blogger friend Ang from
Ang Reads
, recommended this series to me. I finally decided to check it out on amazon, and when I see the covers, I was pretty much sold. One of my favorite games is the Assassin's Creed series, and these intriguing covers remind me so much of the game!
The Glass Arrow by Kristen Simmons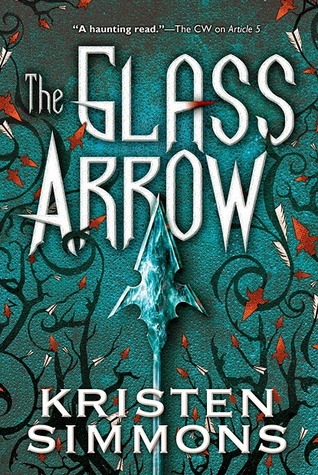 This book wasn't on my radar until recently, and when I say recently I mean last week. Ang mentioned it on Voxer, and after I skipped over to Goodreads & read the synopsis, I knew I had to pick it up as soon as it was released!
The Queen of the Tearling by Erika Johansen
Thanks to my new addiction to the TV show Reign, I've been on the hunt for some books that have any type of similarity. This was also another recommendation from Ang, and after seeing what it was all about, I knew it was just what I needed.
Complusion by Martina Boone
I first discovered this book back in November of last year, and ever since then I've been debating about getting it. At that particular moment, I wasn't really feeling much fantasy or paranormal novels, but I remember being intrigued by it being set in the south, and the fact it was being classified as Gothic. Now that I seem to be loving fantasy and all the wonderful surprises this genre seems to have, I've finally decided to make the purchase.
Shutter by Courtney Alameda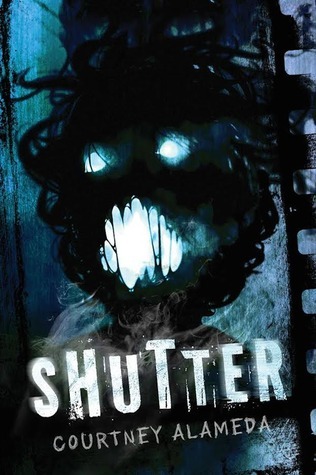 I am a HUGE fan of horror, so I won't lie and say that I'm not a little wary of Shutter. Its YA, so my biggest concern is that it'll come across being similar to the Goosebumps books I used to read in elementary & middle school. You see Tika doesn't want that. Tika wants a solid story that's going to creep her the hell out. I was told that Shutter is that and more, but all I'm saying is,
WE SHALL SEE
.
Grave Mercy by Robin Lafevers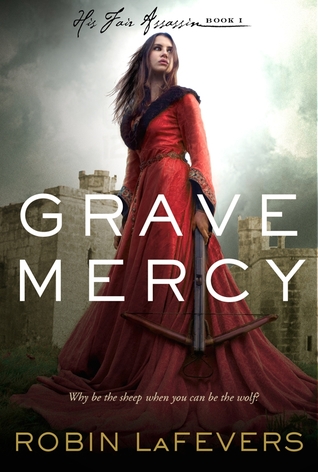 BLAME REIGN for my sudden obsession with princesses, and princes, and assassins, and bows & arrows, and long pretty gowns, and cute boys who ride horses, and castles, and . . . you get the point.
I'll Meet You There by Heather Demetrios
I'm actually reading this as we speak, and even though I'm only 10% into the book, I can already tell it's going to be amazing! I really love the concept of the small trailer park town in California, with our main character doing all she can to make it out. I'll be a crying hot mess after I read this book, I just know it.
Mechanica by Betsy Cornwell
This is my MOST anticipated read of the year! (okay besides the sequel to Zodiac) Special thanks to HMH Kids for this, I owe you guys my life lol. Anywho, I absolutely ADORE fairytale re-tellings, and as we all know, this will be a steampunk version of Cinderella! * Squeals *
A Court of Thorns & Roses by Sarah J. Maas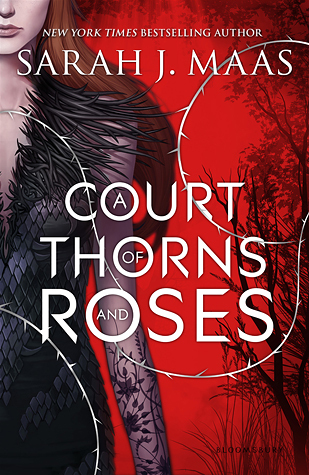 Thanks to Bloomsbury Kids, I'll be reading this baby quite soon. It's another one of my most anticipated reads for this year, and I must say I'm pretty excited. I am a bit surprised at myself actually, for wanting to read this novel so much. I believe it's about a faerie . . . which is a mystical creature . . . Tika doesn't do mystical creatures . . . usually . . . but everyone says this book is nothing short of amazing, and you know what I say to that . . . WE SHALL SEE.
Anddd that's the end of my haul! If you guys have read, or plan on reading any of the books listed above, let me know down below!